our company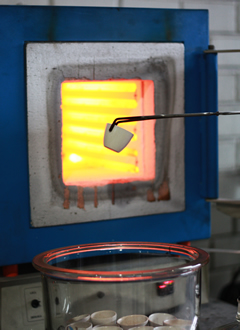 The name FRENZEL was inspired by technical German Günter Frenzel, residing in the city of Eitorf, Germany, by bringing together like qualities: simplicity, love of work and have a cosmopolitan view, fundamental to globalization.
Born with a purpose of attend global companies of high level technological, the Frenzel produces rubber parts for automotive industry of transportation, electronics, agriculture, energy, construction, machinery and others, attending the most complex technical specifications and exploring the most varied polymers and materials.
The Frenzel is located in the city of Novo Hamburgo - RS, less than 50 kilometers from Porto Alegre and the Salgado Filho International Airport, in one of the largest centers of production of rubber artifacts in Brazil.
The Frenzel has a lasting and trusted relationship with its customers national and international, mainly by the agility, competitiveness and quality of products.
timeline
1994: Foundation of the company;
1994: Approval of the first product in the high performance specification for the GOL, a car model of VOLKSWAGEN;
1995: First Quality Course by Frenzel;
1997: Change of plan;
1998: First participation in the fair of Hannover, Germany ;
1998: Certification ISO 9002 and QS 9000;
1999: First export to the EATON USA;
2002: First export to the DELPHI USA;
2002: Classified as one of the 20 best providers of EATON in the world;
2003: Technical Mission to Germany - DIK;
2004: Certificate in ISO / TS 16949;
2005: First company to be approved the composed FLEXPOWER , in cars ultilizado FLEX allowing the use of bi-fuel;
2005: Expansion of manufactures of compounds;
2005: Export of high-volume to Europe INAUXA SPAIN;
2006: Winner of awards for quality and best supplier of the year - STIHL;
2007: Interchange of professionals from abroad to give technical advice;
2007: Implementation of Program CAMISA10;
2008: Approval of German specification for low temperature, the first company outside of Germany who obtain approval;
2008: Acquisition of process of injection of high performance with 0 losses and high productivity;
2008: Participation in Program gaúcho of quality PGQP;
2010: Systematized PDI Works;
2011: patent Nº 1;
2012: Change the plan for the second time;
2013: LEAN System implementation;